This is switchable Glass at its very best!
Clarity At The Flick Of A Switch.
Unique and unrivalled, Clarity allows discreet observation and privacy, while maintaining a smart and modern feel. This is switchable Glass at its very best!
It couldn't be easier. With a simple on/off switch, Clarity applies an electrical charge to the glass, changing its state from opaque to clear. Releasing the switch, returns it from clear to opaque instantaneously.
While transparent, you enjoy the uninterrupted views from your window or door, then when privacy is needed, the frosted state acts just like a blind, providing seclusion and security.
Clarity can be supplied in either single pane form or as a double glazed sealed unit. When double glazed, it also offers the benefits of improved thermal performance, offering greater control and comfort within any room.
The Benefits of CLARITY are Clear
Instant control of privacy

High UV protection

Superior Light Transmittance

Low Haze in off-axis viewing angle

Flexible production size
Can be retro-fitted

Single Glazed Laminate glass panels or Double Glazed Sealed Units available

Fire rated glass available

Multiple shapes available

Over 50,000 hours of testing completed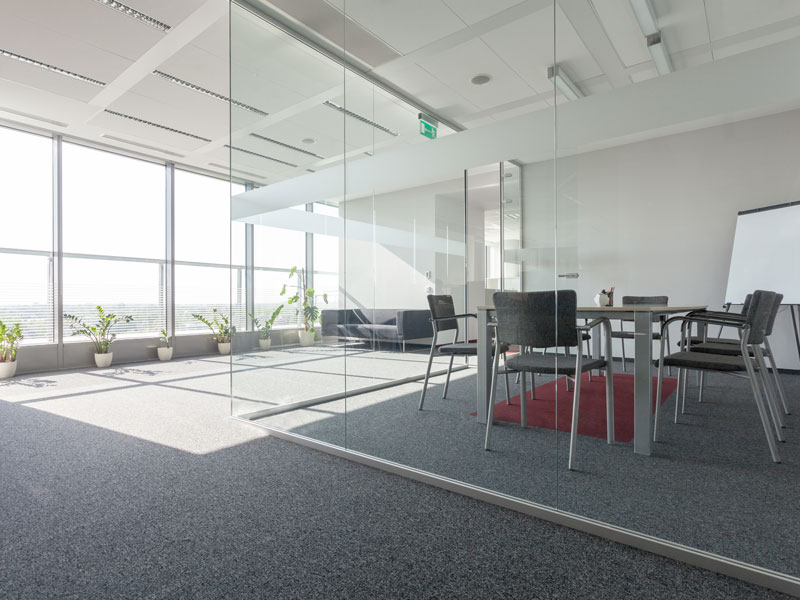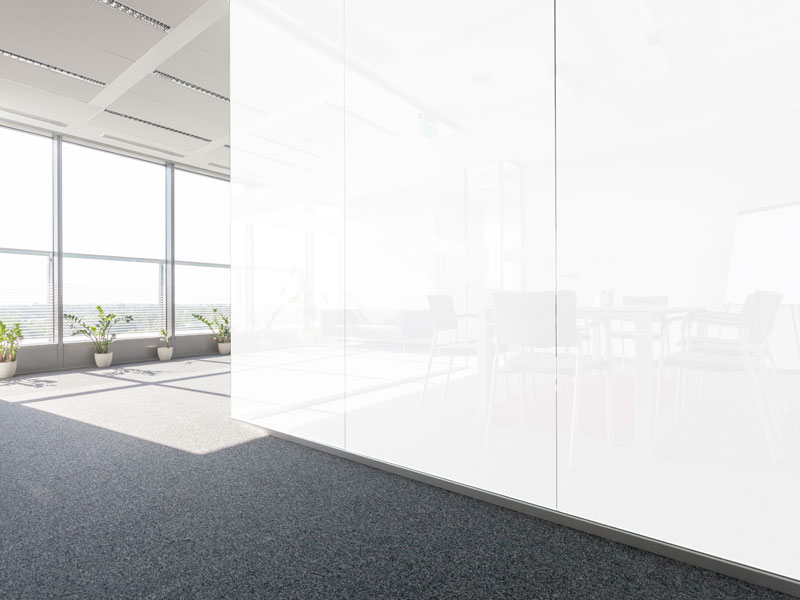 Manufacturing & Technical Information
Clarity is manufactured using the latest PDLC (Polymer Dispersed Liquid Crystal) film which is laminated between two panes of glass, including fire rated panes.
CLARITY LCD FILM CONSISTS OF:
PET Protective Layer / ITO / GEL
Panels are available in sizes up to max size 35 sq ft.
OUR RANGE OF VISION PANELS